Carol, Phil and Carl
hold an unplanned
writers' seminar
INTENTLY FOCUSED on his 14-mile circuit of Point Reyes National Seashore, septuagenarian slogger Carl Irving paid little attention to the two authors who trudged toward him on Sky Trail. They had already gone by when the blonde woman paused. She hailed him.
"Carl?"
He turned. It took a moment. He recognized Carol Pogash and Phil Garlington. They were seriously out of context.
This was a rare cliché opportunity. He could have asked, What are you doing in this neck of the woods?
Instead, he said hello.
The Examiner Writers' Spontaneous Trailside Mini-Reunion surprised all three.
Carl, who retired from the Ex in 1993 after a career that included the Oakland Tribune and Radio Free Europe, now writes serious wisdom for think tanks and op-ed pages. He lives in Rossmoor with his wife Pat. They like long walks. Not too long ago, they crossed Britain by way of Hadrian's Wall. After running into Carol and Phil, he didn't mind saying, "They were suitably impressed by finding this elderly geezer (me) so far from the parking lot."
Carol and Phil, pleased in turn that Carl later described them as "a young couple," are ex-Ex colleagues who write books.
><

MARRIED to the late great Examiner reporter Jim Wood, Carol spent nearly 13 years at the Ex. In 1992, she wrote "As Real As It Gets." Widely praised, it told the story of San Francisco General Hospital's doctors and nurses who, overwhelmed by the early days of the AIDS epidemic, suddenly discovered that blood was a toxin. (The late Randy Shilts once said Carol "can write the pants off just about anybody in town.") In 2000, she took a job with a technology journal. With the dot-com collapse, she began stringing for the Los Angeles Times and, since 2003, she has been a correspondent for the New York Times.
After she wrote a fascinating piece in the LA Times Sunday Magazine about the murder of psychotherapist Felix Polk, the case led to a book contract with Judith Regan of HarperCollins. Nearly three years and many headaches later, a jury convicted the victim's eccentric wife, Susan Polk (who represented herself), of second degree murder. In June, William Morrow of HarperCollins published Carol's "Seduced by Madness: The True Story of the Susan Polk Murder Case." It received great reviews in the Chronicle, Contra Costa Times, Washington Post and USA Today. Publishers Weekly gave it a starred review and called it a triumph.
><

IN 1975, Phil wrote "Aces and Eights," now out of print, about two San Francisco cops and Vietnam veterans involved in smuggling drugs from Vietnam. One reader (an Englishman) described it as "the most moving police novel I have read."
His latest is "Rancho Costa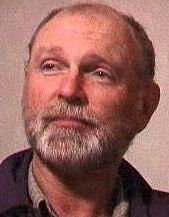 Nada: The Dirt Cheap Desert Homestead." It's a how-to book for wannabe desert rats. It's also an exploration of what it's like to live in utter isolation in the hogan he built from scraps and sandbags in the Smoke Tree Valley 45 miles south of Blythe. He bought the 10 waterless acres for $330 at a tax sale auction. ("Costa Nada" is Spanglish for "costs nothing.") As one review put it, "This short, easy-to-read, how-to book thoroughly examines the financial, psychological, and material logistics of how even a lazy slackass with a bad attitude, no technological capability and a disarming lack of handiness can successfully become a desert homesteader."
"Rancho Costa Nada" was published in 2005 by the now-defunct Loompanics house in Los Angeles. The rights were bought by Paladin Press in Boulder,Colo., where Phil's book sits uncomfortably in a survivalist-oriented catalog along with "Highland Knife Fighting," "How To Avoid a Sexual Harassment Suit" and "Advanced Fugitive."
Lonerism didn't astonish Phil's old friends. After his relatively brief time at the old Examiner years ago, he bounced from one paper to the next. ("My deportment irks employers," he wrote. "I guess it's a kind of hauteur. Kind of cocky, supercilious, cheek, insolence, or an overweening and querulous hubris.")
He spent some adventurous months at the National Enquirer. It supplied him with many a tale of the supermarket tabloid's journalistic depravity. It also enhanced his guise of amused misanthropy, an image projected since his college days at SF State. The Tardy Times knew him in 1968-69 as editor of the Golden Gater and president of the Associated Students. Both institutions were crippled during the violent classroom boycott – the "strike" of the Third World Liberation Front – and the violent response of San Francisco police.
Phil countered the gushing idealism of the 1960s with a kind of detached cynicism. Or so it seemed.
><

A DIFFERENT picture came into focus when Phil, then pushing 60, wrote a long article for the Orange County Weekly. After four years as a reporter with the Orange County Register, he was let go in a staff cutback of one. His swan song is an unexpected testimonial to an uncynical, almost idealistic belief that newspapers should live up to their own sanctimonious claims of integrity and competence. Instead, Phil regretfully classifies his editors as hypocritical nincompoops on a newspaper of suffocating dullness.
He writes: "Maybe it's dull because of the strangulating effect of 'Proposition 140'– the company policy that all beat reporters, to keep their socks up, should produce 140 bylined stories annually. With vacations, holidays and the usual sick time, this would amount to about 0.7 stories per day. This is the river Platte, an inch deep, and it guarantees that most stories will be short, safe, superficial, ad-separating pap and filler, creating in effect a paper almost designed not to be read."
He adds: "The brain trust is also flirting with the idea of slamming ads along the bottom of the front page, something that will cause actual vomiting in the newsroom."
Okay, so we're tardy. Very tardy. Phil's article appeared seven years ago. It still makes pretty good reading, especially for newspaper grumps and malcontents. Look it up on the Internet at
http://www.ocweekly.com/features/features/true-life-at-the-register/22978/
><

BACK ON SKY TRAIL, after a too-brief howdy-doo, Carl headed back to the park headquarters. Carol continued hiking with Phil, her "sometimes boyfriend." She told the Tardy Times that Carl's 14-mile fortitude was admirable. She was impressed.
So was Carl.
"They looked like they were in their 30s," he told The Tardy Times by email. "You probably read Carol's recent piece in the NYT about Colma, the city of the dead. I read every word, since I have a grandmother, grand uncle and grand aunt entombed there."
Carl should write a book himself, perhaps about his late antecedents, and thus look like he too is in his 30s.
From the Examiner alumni gossip network: We hear that Carol and Phil still take walks on the beach.
More book notes
BILL HUTCHINSON,
the SF State alumnus at the New York Daily News rewrite desk, is hard at work on an autobiographical memoir, "Sushi & Black-eyed Peas: Life as a Japanese-Cherokee-Irish-Black-American" . . .
William Woo's
posthumous book of informal essays written for his students, "Letters From the Editor: Lessons on Journalism and Life," was published last summer by the University of Missouri Press. Woo, who rose from reporter to become editor of the St. Louis Post-Dispatch, joined the Stanford Graduate Journalism in 1996. He was its interim director when he died of colo-rectal cancer on April 12, 2006. He was 69.
Judy Stone,

longtime Chron critic now retired, wrote "Not Quite a Memoir: Of Films, Books, the World," published last year by Silman-James, Los Angeles. . . .
William Wong,
the East Bay columnist who appeared often in the old Examiner's op-ed pages, is co-author (with Branwell Fanning) of "Images of America: Angel Island" from Arcadia Publishing. He wrote the text on the campaign by Asian American activists to save the old immigration station. Bill wrote an earlier Arcadia book on Oakland's Chinatown. Next: A history of the life and death of East/West, a Chinatown bilingual newspaper
. . . Blame procrastination, writer's block and The Tardy Times itself for a long delay by
L.F. Ludlow
in getting to work on his proposed book about a forgotten murder in 1898.
JERRY SCHIMMEL
, the ex-social worker (and pianist and banjoist, history-minded dealer in tokens and a 1951 grad of Tam High) privately published "Bernal Hill Memoir" in July. It's a collection of personal observations during his 40 years near the top of Bernal Heights on the southern edge of the Mission District.
Jerry printed just 25 copies, three with extra-tough covers for the patrons of the public libraries. It may be a new record for minimalism in print.
The Tardy Times
tardytimes.com
October 2008