Prognosis: Good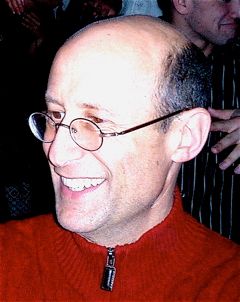 JEREMY LAPIDUS,
whose cheerful serenity is as familiar on Bernal Heights as his ever-present fedora, survived another close encounter with the surgeons. They took out his right kidney and anything else that smacked of cancer. After the operation in June, April said, "He looked quite chipper, though perhaps a bit punchy." Prognosis: Good. . . . Same outlook for
Beatrice Plack
, wife of fellow basketball addict Jeff, whose complicated heart surgery took place last year . . . .Still no communication from
Linda James,
but from her sister
Barbara Martin
came word that Linda has recovered from cataract surgery and can read again . . . .
Hilary Abramson,
whose lifelong worship of the hot sun is now a memory, wore big bandages on the left side of her face after the surgeons carved out the skin cancer in December. The bingo management business of her genial husband,
Tom Rosenberg,
has a lot in common with newspapers. Both are severely impacted by the Internet.
Travelers

THE WORD "peripatetic" was coined to describe Aristotle's habit of walking while expounding, but how else can you describe the worldwide wanderings of the busy parents we met while their daughter,
Cameron Ruby,
was playing basketball with Kenny at Mission Rec?
In the past two years,
Lucien Ruby
and
Caryl Welborn
(and Cameron) have gone off individually or together, on business or on holiday, to Hawai'i, the Canadian Rockies, New York City, the Galapagos Islands, Rome, Venice, Florence, Thailand, Paris, Provence, Las Vegas, Chicago, Los Angeles and everywhere, it seems, but their wonderful getaway house in Glen Ellen.
What with Cameron's weekend games in soccer and basketball, they finally gave up and decided to rent it out. In the meantime, Cameron (now a junior shooting guard at University High School) accompanied her dad to his native heath in Madisonville, Kentucky. According to Caryl, their daughter "was "incredulous to learn that his stories were actually true."
Hard Scrabble

MYRT CORDON
, then a librarian, helped Margo and
Lisa Petrillo
stay sane with Scrabble when all were trapped 25 years ago in Turlock. Soon Lisa and Margo left the Turlock Journal, Lisa to the San Diego Union and Margo to the Times-Trib in San Luis Obispo. Myrt moved to Los Osos (near San Luis Obispo), but she relocated last year to Rocklin on the easterly margins of Greater Sacramento. The stray humans that Myrt had nurtured over the past four decades gathered at a house-warming party to bless her new home. And there, for the first time in memory, Margo won a game of hard Scrabble . . . After many years as one of the top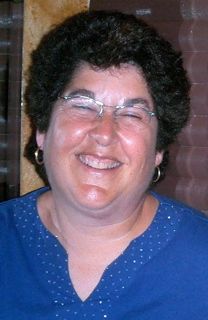 reporters for the San Diego Union, Lisa walked out the door with no regrets. She hadn't forgotten one of her most important stories, the case of Craig Peyer, a CHP officer who was convicted of murdering 20-year-old Cara Knott in 1986. As the co-author of "Badge of Betrayal" (Avon, 1991), Lisa reported the first parole hearing this year for the unremorseful killer who, not surprisingly, will remain in prison for the forseeable future. Her last story on Peyer didn't appear in the Union-Tribune. It ran instead in San Diego Magazine. And in September, 22 years after the crime, who should we see on television (TruTV's "Forsenic Files")?
The Tardy Times
tardytimes.com
September 2008