Joan Ryan: 'I will miss all of you'
WHEN IT CAME time to say goodbye at the San Francisco Chronicle, columnist/writer Joan Ryan offered a testimonial seldom comprehended by the nation's sourpuss media analysts.
"I love newspapers," she said, "mostly because I love newspaper people."
She spoke near the end of the summer slaughter of 2007, when the Hearst hatchet had 88 new notches in the editorial belt. (Another 125
layoffs, with an undetermined number in editorial, were announced a year later.)
"I will miss so much about working at the Chronicle," said Ryan. "Mostly I will miss all of you."
Rob Collier, out the door, wrote a note: "The usual clichés truly do apply here – I've had the privilege of working with some immensely talented people, some of whom are still at the paper, and I wish them continued courage and inspiration. It truly is a noble calling, and although we newspaper scribes certainly would be materially richer if we had chosen another profession, we would be intellectually and spiritually poorer."
><

THE OUSTER ROSTER as of the first of this year is at the end of this report. Many other losses have been reported since then.
By the numbers:
Bureaus:
8. (In Sacramento, 3 reporters, 1 bureau chief and 1 editorial aide; in Los Angeles, the only reporter; in Washington, D.C., 2 reporters.)
Women:
36. (6 in management)
Photography:
6. (5 women, 1 man).
Columnists: 6.
(Regular: Joan Ryan, David Lazarus, Neva Chonin. Frequent: Louis Freedberg, Catherine Bigelow, Paul McHugh.)
Minorities:
9. (2 black, 1 Latina, 7 Asian.) Minorities in management: 3.

Demographic beat:
3. (All of them.)
Reporters with special expertise:
15. (Anna Badkhen, Iraq and elsewhere; Rob Collier, Latin America; Glen Martin, environment and public policy; Keay Davidson, science and earthquakes; Mitch Stephens, prep sports; Kevin Lynch, pro football; Vanessa Hua, Asian-American affairs; Karola Saekel Craib, food; Christina Delsol, travel; Ed Epstein and Marc Sandalow, national politics; Dan Fost, media; Greg Lucas and Mark Martin, state politics. Many others. Don Lattin, religion writer, who was on leave, resigned.)
Award-winning writers:
6. (Vickie Haddock, Kathy Seligman, Chuck Squatriglia, Ilene Lelchuk, Mike Weiss, Janine Defao.) Plus many more.
Copy editors:
10. (Heather Jones, Will Crain, Fran Irwin, Scott Mattoon, Bill Pates, Rick Radin, La Tricia Ransom, Wanda Ravernell, Mike Woolcott, Leslie Guttman.)
><
NOTES (as of early 2008):
Paul Wilner
(at right) messaged the Gazoot: "A friend of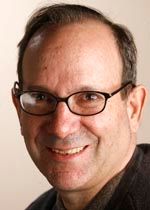 mine recently reminded me that his father told him, 'Nobody ever went to their deathbed wishing they'd spent more time at the office.' I do feel like a load has been lifted off my shoulders." Paul's Style section won top honors in 2007, but the Chronicle omitted naming him in the awards story . . . Biggest loss of institutional history and in-depth knowledge of Bay Area's political background:
Steve Cook.
H
i
s ouster prompted this comment: "This is the single biggest reason I've canceled my Chronicle subscription and signed up with Salon online. I mourn the changes in media upon us, when seasoned investigative staff and editors are replaced by unseasoned, unquestioning, journalistic infants."
. . . Robert Rosenthal
took over on Jan. 2 as executive director of the Center for Investigative Reporting . . .
John Curley
is teaching at UC Berkeley . . .
Gary Fong
is busy with his Genesis Photo Agency . . . Vanessa Hua is working on a master's degree in fine arts at UC-Berkeley. . . .
Narda Zacchino
is a co-author with Mary Tillman, mother of the Pat Tillman killed by not-so-friendly fire. . .
Mark Sandalow
is writing a biography of Nancy Pelosi . . .
Louis Freedberg
founded the California Media Collaborative . . .
Anna Badkhen
was hired swiftly by the Boston Globe and was sent back to Baghdad …
Rob Collier
is a visiting scholar at the Goldman Institute of Public Policy at UC-Berkeley . . .
Ed Epstein
will cover Congress for the Congressional Quarterly . . .
Chris Feldhorn
planned to finish work on a play and screenplay, then spend several months in London and Rome . . .
Heather Jones
will edit a book on health care. . . .
Linda Gledhill
went to work for Don Perata, president pro tem of the state Senate, and
Glen Martin
signed on with the Little Hoover Commission . . .
Mike Weiss
plans to live much of the year in England . . .
David Lazarus
was snapped up by the Los Angeles Times . . .
Matt Stannard
avoided the downsizing by taking a Knight Fellowship at Stanford. . . .
Michael Taylor
survived the cut (good news) but lost his gig as the best automobile reviewer in newspaper history. As of February 2008, Mike was at home, recovering from bypass surgery. . . Also writing a book or two:
Trish Lisk
. . .
Jim Finefrock
(at left) is teaching at Cal and working on a
novel . . .
Keay Davidson
will try to finish "The Death of Truth," his biography of the late Thomas S. Kuhn . . .
La Tricia Ransom
will end 19 years of journalistic detachment to work for SEIU Oakland Local 1021.
Later departures, according to the Chronicle Insider: Travel writer
Jeanne Cooper
(to freelance and a website on Hawai'i travel), reporter
Jim Zamora
(to SEIU in Sacramento), editorial systems manager
David Dalton
(retired), news production's
Ron Hender
(to CCI in Atlanta) and picture editor
Jim Meriwethe
r (to Wired News). No landing pad was disclosed to the Gazoot for photographer
Chris Stewart, Jason Tong
of MIS and investigative reporter
Chuck Finnie
. Other departures, as of September: Copy editor
Chris O'Connell
, business reporter
Ilana DeBare.
investigative reporter
Erin McCormick
, cityside reporter
Carrie Sturrock.
Dick Rogers,
former Ex city editor and the Chron's Public Editor/Reader Represenative. And others.
Comment from one of the survivors: "No hope. There's just no hope."
><
WITH THE WARNING that the following names come from various sources, some of them accurate, here's an unofficial list of the Chronicle's summer bloodletting in 2007.
Armstrong, David - business reporter
Badkhen, Anna - foreign-national reporter
Beningof, Bill - SFGate advertising
Bensinger, Gail - foreign editor
Benson, Colleen - business editorial assistant
Bigelow, Catherine - society columnist
Bush, Darryl - photographer
Camps, Mark - reporter sports
Cheung, Neivath - assistant archivist library
Chonin, Neva - columnist, arts
Collier, Rob - reporter
Cook, Steve - asst. ME for enterprise
Craib, Karola Saekel - reporter, food pages
Crain, Will - copy editor
Curley, John - deputy managing editor
Curley
Davidson, Keay - science reporter
DeFao, Janine - reporter
Delsol, Cristine - deputy travel editor
Delvecchio, Rick - reporter
Epstein, Ed - reporter, Washington bureau
Feist, Paul - statehouse editor, Sacramento
Feldhorn, Chris - copy editor
Finefrock, Jim - editor, Insight section
Finkelstein, David - editorial assistant
Fong, Gary - director of graphics technology
Fost, Dan - technology and media reporter
Freedberg, Louis - columnist/edit writer
Gladstone, Penni - photographer
Gledhill,, Linda
Gray, Blake - wine reporter
Guevarra, Leslie - deputy managing editor
Guynn, Jessica - reporter
Haddock, Vickie - writer for Insight
Hayes, Betty - classified department
Hoge, Patrick - reporter
Howe, Ken - business editor
Hua, Vanessa - reporter, demographics
Impellizzeri, Laura -assistant metro editor
Irwin, Fran - copy editor food
Jackson, Lance - graphic artist
Johnson, Jason - reporter
Jones, Heather - copy editor
Judson, George - asst. ME for enterprise
King, Daniel - editorial assistant, features
Kirkland, Marshall - Sacramento ed.asst.
Koci-Hernandez, Christina - photographer
Lazarus, David - columnist, business
Lelchuk, Ilene - reporter, demographics
Lisk, Trisha - executive assistant
Lucas,Greg - Sacramento bureau reporter
Lynch, Kevin - reporter, sports
Mangelsdorf, Liz - photographer
Martin, Glen - reporter, environmental issues
Martin, Mark - Sacramento bureau reporter
Mattoon, Scott - nation/world editor
McHugh, Paul - outdoors reporter
McKeon, Ross - reporter (hockey)
Miller, Wendy - Sunday editor
Nelson, Hulda - art director
Nobles, Rick - artist graphics dept
Pates, Bill - letters to the editor
Perkins, Laura - research librarian
Pullen, Suzanne - reporter, ChronWatch
Rachels, Ed - graphic artist
Radin, Rick - copy editor
Ransom, La Tricia - news desk
Ravernell, Wanda - copy editor, features
Rhodes, Kathleen - research librarian
Rosenthal, Robert - managing editor
Ryan, Joan - columnist
Sandalow, Mark - Washington reporter
Sande, Steve - features editorial asst.
Sarkar, Pia - business reporter
Schrager, Anne - photo tech
Seligman, Kathy - features writer
Shoulak, Joe - info graphics artist
Squatriglia, Chuck - reporter
Stephens, Mitch - sports
Sterngold, James - Los Angeles bureau
Swift, Thor - photo tech
Swillinger, Heidi - public editor, Two Cents
Tong, David - assistant business editor
Wade, Kat - photographer
Weiss, Mike - features writer
Wilner, Paul - editor, Style section
Zacchino, Narda - associate editor
The Geezer Gazoot
tardytimes.com
2008