We are saving the rest of 2008-2009 website because it's full of information. We may do some updates later this year. Sooner or later, we'll turn most of the articles and obits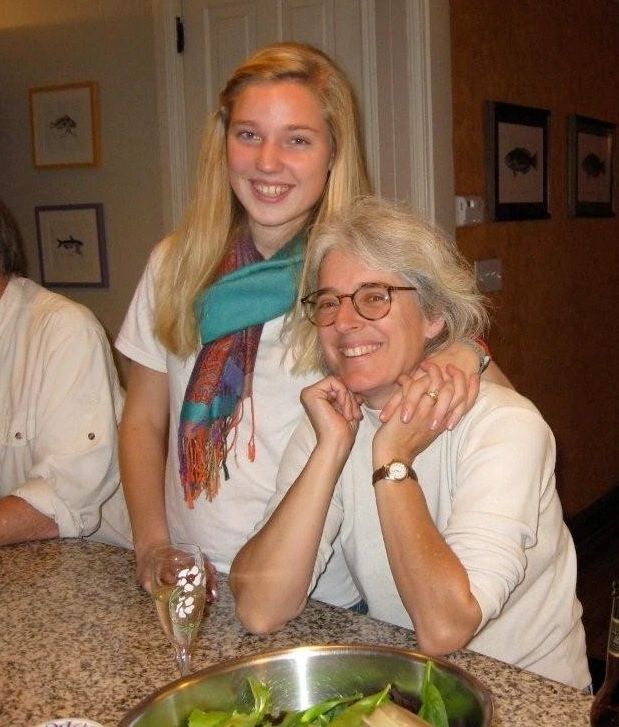 into an archives section.
The buttons in the column on the right are arranged by subject:
I.
The Geezer Gazoot
deals mainly with the Frisco and Peninsula press with special reports on the death of Gina Warren, the 1963 search for Judy Williamson and the Phil Bronstein Era.
II.
Thirty
is a collection of obituaries from the last two or three years.
III.
Tardy Times News
is mostly a newsletter for family and friends.
- Click on
"By Melda Ludlow"
: It's her undiscovered and unpublished poetry, "Left With the Wonder."
-
Click on
"
By Margo Freistadt
": Her greatest hits, including her proposal to get more money for public schools by turning them into state prisons.
- Click on "
By Lynn Ludlow
": Assorted articles.
At left, Lynn in the French Quarter; above, at right, Kenny and Margo in Oberlin. Fall, 2009.

The Tardy Times was reported, written, edited and produced on GoDaddy's Website Tonight by Lynn Ludlow with the patient support of Margo Freistadt and their daughter, Kenny Ludlow.